Ultraviolet-C LED Disinfecting Box
Updated 20200926

This is my small contribution to the fight against the SARS-CoV-2 virus which causes the COVID-19 pandemic.


All viruses and most bacteria and spores are deactivated/killed by far ultraviolet (UV-C) light. Their RNA/DNA absorbs the 260-280nm wavelength and is broken by it. This also works on bacteria resistant to antibiotics like MRSA. Many
medical reports
confirm the effectiveness of this type of radiation. It is often used for drinking water treatment and in hospitals.

UVC boxes are available quite cheaply that can disinfect small items quickly, such as medical instruments. The problem is the tubes that generate the light have a short lifespan and are fragile. Some boxes do not even produce genuine UVC light and are dubious quality. Personally I will be using this unit to treat masks, my 'phone, keys, and some other small items. We should not forget there are plenty of other pathogens out there besides SARS-CoV-2. These can also be defeated by UVC radiation.

In particular masks can harbour bacteria and disposing of many good quality masks is wasteful. This will make my masks last longer and give some assurance I'm not breathing in long-lived bacteria and viruses like norovirus (winter vomiting bug) which can live on surfaces for over a week.

*** DISCLAIMERS ***
I MAKE NO COMMITMENT OF EFFICACY OR LACK OF RELATING TO DISINFECTING EFFECTS
UVC RADIATION IS DANGEROUS TO HUMAN EYES AND SKIN. I TAKE NO LIABILITY FOR DAMAGE CAUSED BY MISUSING THIS DESIGN
DO YOUR OWN RESEARCH AND DECIDE IF THIS PROJECT IS FOR YOU!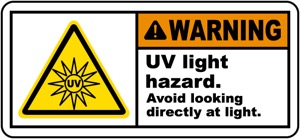 Recently UVC LEDs became available which overcome problems of fragility and short lifespan. I secured a small order of them from
Lite-On Corporation
via Mouser. The specification for this project is:

A unit approximately 250 x 100mm producing intense UVC radiation inside

Safety interlock to prevent exposure of human eyes or skin to this dangerous radiation

Standard and easily available electronic parts

Designed for mass production

Open source hardware - my contribution to defeat the pandemic

No software required

Powered through a standard USB-C connector and power supply

Compact, efficient, and reliable

Minimised cost

Choose your enclosure
The box is designed in KiCAD open source PCB and schematic capture software.
The file package including PDF circuit is here.
The KiCAD files need a version from 22nd Sept 2020 onwards to open, as it was done with a development build to enable "geographic" renaming. That version is so far only available in Windows.

Items lists and testing procedures will follow once prototypes are built. A render of the bare PCB follows:


As of writing, the PCBs and parts are on order to make 2 prototypes. The PCB is designed to fit in a hinged lid plastic box, and is 150x50mm.
A suitable box is made by UK company Camden-Boss
.

The PCB has a set of power/timing LEDs facing the user, while the UVC LEDs and other parts face into the box. Closing the lid activates a magnetic (Hall effect) sensor and begins the timing. Time elapsed is shown on a row of LEDs, which change every few seconds. When the power and sequence LEDs go out, the items inside have received enough UVC dose to disinfect them.

USB-C is a fairly new standard which supports enough current to power the box. This avoids difficulties in sourcing power supplies. A 1A supply at 5V is needed, which is supported by most phone/tablet/laptop chargers. The box only draws power from USB - it is not an active USB device.